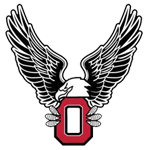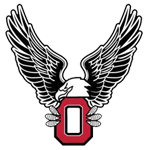 Parent Interest Meetings For the Winter 2021-2022 Season
Log on for all the information needed for this winter season and meet the coach. Please direct any questions or concerns to athletics@onteora.k12.ny.us
Boys JV/Varsity Basketball - 5:45 pm Wednesday 11/10
meet.google.com/ogo-gdzh-smj
Dial-in: (US) +1 315-636-3622
PIN: 397 431 387#
Ski Team - 6:30 pm Wednesday 11/10
meet.google.com/net-mxtb-qhp
Dial-in: (US) +1 856-471-7487
PIN: 748 812 501#
Girls JV/Varsity Basketball - 7 pm Wednesday 11/10
meet.google.com/ygs-vdkn-buk
Dial-in: (US) +1 917-765-5064
PIN: 332 015 143#
Wrestling - 8 pm Wednesday 11/10
meet.google.com/epg-gadk-kbt
Dial-in: (US) +1 409-422-5126
PIN: 434 349 757#
Winter Track - 6 pm Friday 11/12
meet.google.com/fxi-gnoi-umy
Dial-in: (US) +1 609-438-1421
PIN: 123 549 103#
---
High School Winter Sports (Junior Varsity and Varsity) will begin on Monday, November 15, 2021.
Registration through FamilyID will begin on October 15, 2021.

Modified School Winter Sports will begin on Monday, November 22, 2021.
Registration through Family ID will begin on October 22, 2021.
​Physicals will be held here in the High School Health Office for those who need it.
To request an appointment, please email:
mailto:healthservices@onteora.k12.ny.us
To register, please visit:
https://www.familyid.com/organizations/onteora-central-school-district-athletics
A parent/guardian must register on FamilyID by completing the following steps:
1. To register your child, you will need to select the appropriate Season registration form from the programs section listed.
2. Next click on the green REGISTER NOW button and scroll, if necessary, to the CREATE ACCOUNT/LOG IN green buttons. If this is your first time using FamilyID, click CREATE ACCOUNT. Click LOG IN if you already have a FamilyID account.
3. Create your secure FamilyID account by entering the account owner First and Last Names (parent/guardian), E-mail address and password. Select I AGREE to the FamilyID Terms of Service. Click CREATE ACCOUNT.
4. You will receive an email with a link to activate your new account. If you do not see the email, check your Email filters (spam, junk, etc.)
5. Click on the link in your activation Email, which will log you in to FamilyID.com.
6. Once in the Registration Form, complete the information requested. All fields with a red * are required to have an answer.
7. Click the SAVE & CONTINUE button when your form is complete.
8. Review your registration summary and submit.
For FamilyID Help/Assistance:
Family ID Technical Support 1-800-311-4060
support@familyid.com
JV Boys Basketball Scrimmage vs. Highland
V Boys Basketball Scrimmage vs. Highland
JV Girls Basketball Tournament vs. Highland @ Golden Hill Elementary
Golden Hill Elementary School, 478 Round Hill Rd, Florida, NY 10921, USA
V Girls Basketball Tournament vs. Highland @ S.S. Seward
S S Seward Institute, 51 N Main St, Florida, NY 10921, USA
Boys JV Basketball Tournament @ Saugerties
V/JV Girls Basketball Tournament Consolation @ S. S. Seward
---
Athletic Secretary
Leah Smith
lsmith@onteora.k12.ny.us
P: (845) 657-2373 X 2101
Consultant to the Superintendent for Athletics
Glen Maisch

Director of Physical Education, Athletics, Health & Dean of Students
Kim Pilla
---
Links:

Athletic Booster Club
Athletic Code of Conduct Handbook
Athletic Placement Process
Athletic Trainer
Coaching Staff Directory
Concussion Management and Awareness
Concussion Management in Schools
FamilyID
HS Sports Standards
Modified Sports Standards
Physical Education Plan 2021
Return to Physical Activity
Section 9 Sports Schedule
Sports Offerings
Transportation Form
---
Tweet @OnteoraAD
Visit Onteora Athletics on Instagram
---